Thursday September 23, 2021
National T-20 Cup To Kick Off Today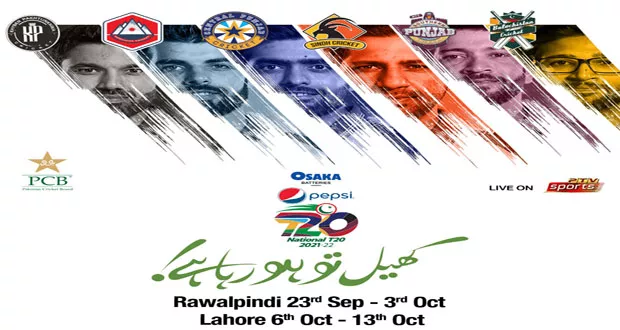 Rawalpindi: Pakistani cricketers and fans are gearing up for the National T20 Cup action which will kick off today in Rawalpindi.
The 18th edition of the National T20 Cup will finish in Lahore with the final to be played at the Gaddafi Stadium on October 13.
The tournament — since its inception in 2005 — has been one of the key features of Pakistan's domestic cricket and this year will also serve as robust preparation for ICC Men's T20 World Cup 2021.
The tournament will continue for 20 days from September 23 to October 12. Six regional teams are taking part in the National short format cup which will play as many as 33 matches.
The regional teams included 15 players who have been selected for T-20 world cup and three reserve players.
Until October 3, 18 matches will be played at the Rawalpindi Cricket Stadium while 15 matches including final are schedule for Qaddafi Stadium Lahore.
The skipper of national team Baber Azam will represent Central Punjab, vice-captain Shadab Khan Northern Areas, Sarfaraz Ahmed Sindh, Imam Ul Haq Balochistan, , Muhammad Rizwan defending champion KP and Sohaib Maqsood Southern Punjab.
Inaugurating match will be played at 3 pm between Balochistan and Northern Areas. Whereas second match will be played between KP and Central Punjab at 7.30 pm.