Wednesday August 24, 2022
Nation Should Unite, Actively Participate In Flood Relief Work In Sindh: Sharjeel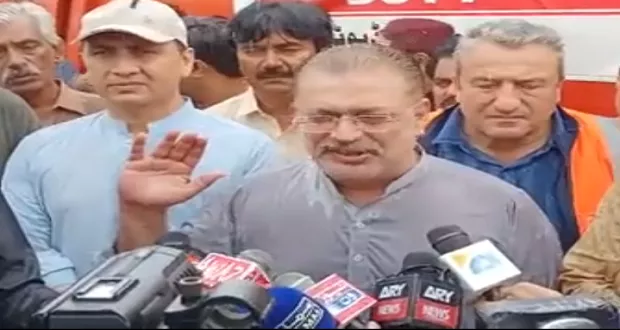 Karachi: Sindh's Minister for information and transport Sharjeel Memon has apprised that Sindh government has decided its all members of Sindh Assembly, MPAs, provincial ministers, advisors and special assistants will donate their one month salaries in special fund established for flood and rains affectees.
Information Minister Sindh, Sharjeel further informed that from grade 17 to upper level officers will donate their five-day salaries in the Sindh relief fund.
Furthermore, grade 16 to lower level all the employees of the Sindh government will give two-day salary in the fund.
The PPP leader also appealed to international donor agencies and philanthropists to extend helping hand to the Sindh relief fund with open heart.
The Minister said that the recent rains are a historic tragedy adding that thousands of people left homeless.
In this difficult time, he appealed to all countrymen, the entire Pakistani nation should unite and actively participate in the flood relief work.