Friday November 18, 2022
Name of New COAS Will be Revealed By Next Week: Khawaja Asif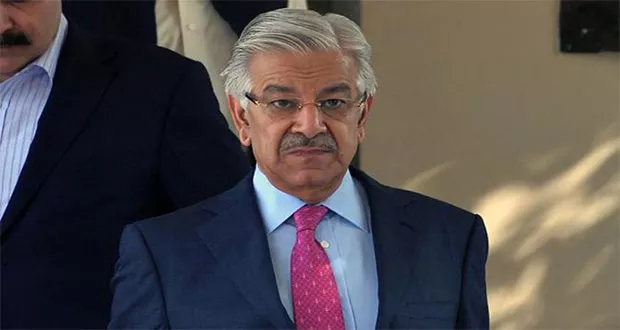 Defence Minister Khawaja Asif has said the next army chief would be appointed by next week.
In an interview Asif said: "The process will start rolling on Monday and hopefully the decision of this whole matter will be before you by next week and the new army chief's name will be revealed."
The defence minister also lashed out at PTI chief Imran Khan for making the process controversial and casting "aspersions" on the candidates for the next army chief.
"No politician has made the kind of allegations on the army leadership as Imran Khan has."
The post Name of New COAS Will be Revealed By Next Week: Khawaja Asif appeared first on Abb Takk News.