Tuesday June 21, 2022
NAB Used For Political Vandalism: Shahid Khaqan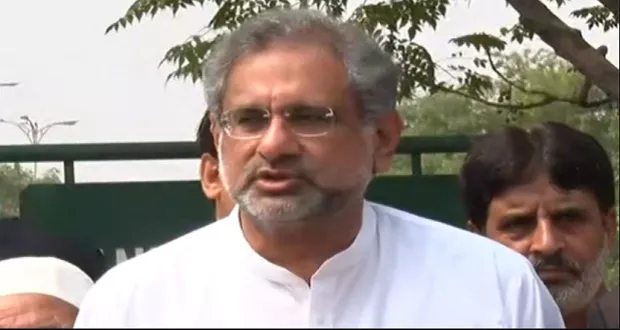 Islamabad: Former premier and senior leader of PML-N Shahid Khaqan Abbassi claimed that all the cases of the National Accountability Bureau (NAB) are false adding that President returned the NAB amendment bill without signing it while he requested the President to call records of the NAB.
Talking to media outside the NAB court, Shahid Khaqan Abbassi said that the NAB has used for political vandalism adding that has the President ever called Chairman NAB to ask what cases he has made.
Shahid Khaqan Abbassi claimed that until the NAB exist the country can't be run while he said that President should said that the NAB has not given anything except devastation.
He said that the bill looking not right is not understandable which is approved by the whole of the parliament. He said that the political engineering will continue to happen due to the NAB.
The ex-pm said that details of last four years must be taken from the NAB while he claimed that the most of the amendments were conducted by the previous government.
He suggested Dr Arif Alvi to become President of the country instead of PTI. He said that the President of the country compel to negate the parliament .
The stalwart of the PML-N said that the NAB destroyed the country's economy.
Talking about other matters, Shahid Khaqan said that load shedding has decreased to the large extent while the matter of buying of the oil is being considered.
He said that Imran Khan has received threats while the former president also received threats earlier but no any evidence of it found.
Shahid Khaqan said that Interior Minister Rana Sanaullah will provide security to the PTI chief Imran Khan.