Sunday December 11, 2022
NA Speaker Suggests PTI To Return Back To The Parliament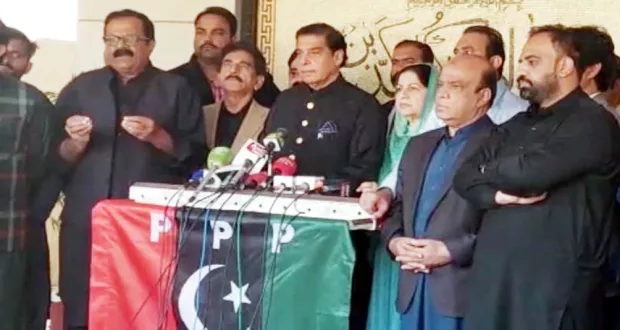 Lahore: Speaker National Assembly Raja Pervez Ashraf says parliament is the supreme institution to address all issues facing Pakistan.
Talking to media persons in Lahore today (Sunday), he said the economic situation of the country can be improved through consensus at parliament.
Raja Pervez Ashraf suggested that all the parliamentarians of Pakistan Tehreek-e-Insaf to return back to the parliament.
He urged all political parties and other stakeholders to come forward and play their role for development of the country.
He said the resignations of those PTI MNAs who are under pressure have not been accepted and he cannot de-seat anyone until his satisfaction.
The post NA Speaker Suggests PTI To Return Back To The Parliament appeared first on Abb Takk News.