Friday December 09, 2022
Mystery Spinner Ibrar Collapses England Batting Line Up As England Bowled Out At 281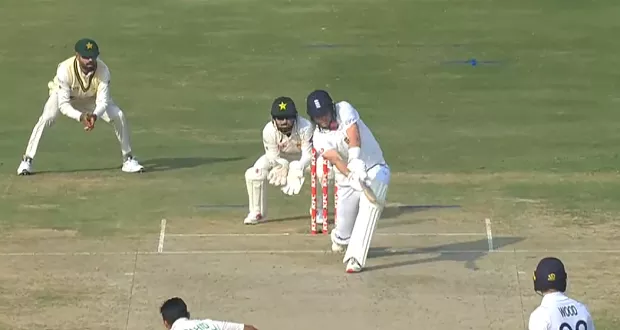 Multan: A mystery spinner Ibrar Ahmed making disruption in the England bating bowled out seven players of the host team which led to end its first innings at 281 all out.
Ibrar Ahmed has gotten a milestone of seven wickets in first innings on his debut match.
Ben Docked 63, Oly Pop 60, Ben Stokes 30, Will Jackson 31 and Mark Wood 36 were well perform better from the UK.
Abrar Ahmed got 7 wickets in 22 overs by giving 102 runs. On the other hand Zahid Mahmood took three wickets.
The post Mystery Spinner Ibrar Collapses England Batting Line Up As England Bowled Out At 281 appeared first on Abb Takk News.