Friday November 18, 2022
Mufti Azam Pakistan Mufti Rafi Usmani Passes Away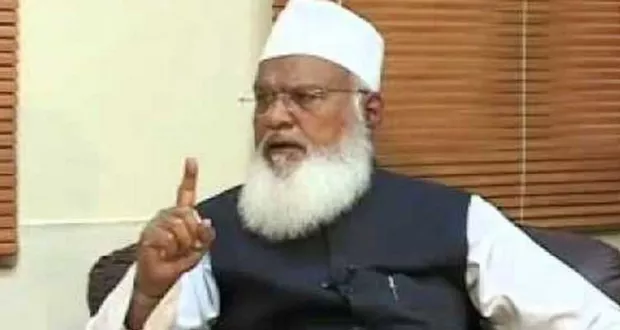 Karachi: Famous and renowned ,Mufti Aazam Pakistan, Cleric Maulana Mufti Rafi Usmani passed away today at night.
Mufti Rafi Usmani was President of Seminary Daru-luloom Karachi
Mufti Rafi Usmani was elder brother of Mufti Taqi Usmani. He was supreme supervisor of Federal Seminaries of Arabia (Wafaq-ul-Madaris Arabia).
He was son of former Mufti Azam Pakistan Maulana Shafi Usmani.
Muhammad Rafi Usmānī was a scholar, jurist and author who served as the President of Darul Uloom Karachi.
He was an alumnus of Darul Uloom Deoband, University of the Punjab and the Darul Uloom Karachi.
He was born on July 21, 1936 Deoband, India
The post Mufti Azam Pakistan Mufti Rafi Usmani Passes Away appeared first on Abb Takk News.