Sunday December 05, 2021
MQM-P Leadership Calls On PM-N, PML-F To Discuss Local Body System Bill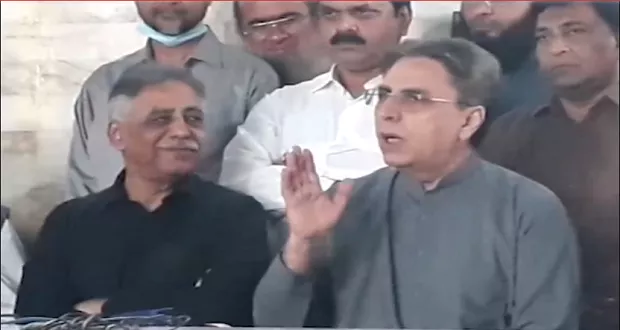 KARACHI: Muttahida Qaumi Movement (MQM-P) leadership met Pakistan Muslim League – Nawaz's (PML-N) counterparts on Sunday.
The MQMP has started contacting political parties for its all parties conference regarding recently passed bill related to local body system.
The MQMP called on the PML-N leadership at Karsaz office and later it also met Pakistan Muslim League-Functional (PML-F) at Raja House.
In the meeting, the local body system across Sindh was rejected and it was decided that it will lead mass demonstrations soon.
On the occasion, MQM representative Amir Khan mentioned that if the need of addressing the issues in assembly will be felt, the party will make sure that the issues are put before the assembly.
He went on to add that PPP did not consult MQM while passing the local body bill in assembly while it snatched the right from local government. He said that Sindh government has abandoned the local body bill and is consulting with other party. In case if MQM will further be negated, the party will lead mass protests.
PML-N leader Muhammad Zubair said that the money which is granted to Sindh is spent merely on Karachi while the inner city is not being developed.
Moreover, former finance minister Miftah Ismail said that PPP has attacked the local body rights. It shows a different face in province and federal platforms.