Tuesday September 06, 2022
More 11 People Succumbs To Floods And Rains Across Country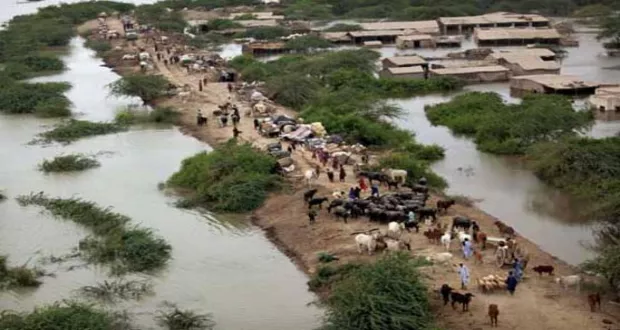 Islamabad: A catastrophe of floods and heavy rains across the country has taken 11 more lives after which the total number of deaths surpassed 1325.
As per the National Disaster Managment Authority (NDMA) all the 11 deaths belonged to Sindh which is affected the most from the floods.
As many as 522 people have died so far in SIndh owing to the devastated floods and heavy rains.
On the other hand, 260 people were died in Balochistan, 189 in Punjab, Gilgit Baltistan 22 and Azad Jammu Kashmir 42 people were lost their lives.
Meanwhile, the numbers of people who sustained injuries due to the raging floods have climbed to 12, 703.
The roads of lenth 5735 km were flowed in the destructive floods and stormy rains accross the country while 7, 50, 481 livestock also got harmed.
Now, 80 districts are facing brunt of the floods and rains whereas 3, 30, 46, 329 people were affected from the floods.