Friday November 19, 2021
Money Laundering Case: Shahbaz, Hamza And Other Accused Summoned On Nov 26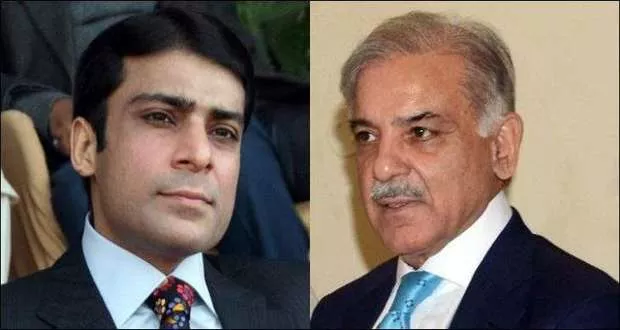 Lahore: An accountability court (AC) Lahore on Friday summoned Shahbaz Sharif and his son Hamza Shahbaz on November 26 once again in the money laundering case.
The AC judge Naseem Ahmed Virk heard the money laundering case against father son duo and others co-accused. Hamza Shahbaz appeared before the court while Amjad Pervez Advocate apprised the court to accept Shahbaz Sharif petition for absence in the court owing to National Assembly session.
The court was told that co-accused in the case accused Fazal Dad Abbassi passed away while the court asked the investigation officer to submit his confirmed death report.
The defense counsel also informed the court that NAB has arrested another co-accused in the case Ali Ahmed Khan who is on physical remand, henceforth the trial of all the accused should be conducted on the same time and requested the court to adjourn the hearing till end of the accused physical remand.
The court remarked that it is not necessary to conduct trial at the same time while Amjad Pervez advocate insisted the court to give long duration date for the case as he is going to London on November 25 to December 7.
The court summoned Shahbaz Sharif, Hamza Shahbaz Sharif and all other accused on November 26 whereas the court also summoned all the counsels for arguments over objections filed on freezing the assets of Shahbaz Sharif family.