Wednesday January 18, 2023
Messi Greater Than Maradona, says Argentina Coach Scaloni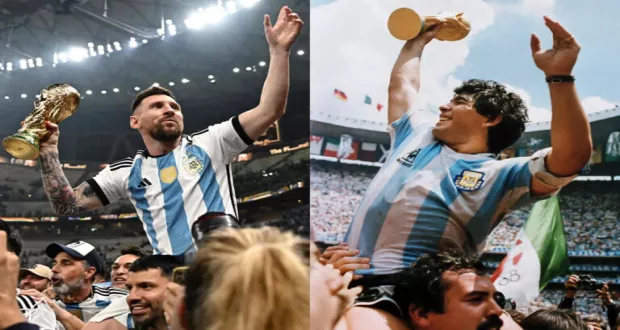 Lionel Messi has surpassed Diego Maradona as the greatest player of all time, Argentina's World Cup winning coach Lionel Scaloni has said.
"If I have to choose one, I choose Leo, I have something special with him. He is the best of all time although Maradona was also great," Scaloni told Spanish radio station Cope on Tuesday.
Argentina fans have long preferred Maradona over Messi but attitudes appear to be shifting after the Paris St Germain forward led the team to lift the World Cup last month for the first time since Maradona inspired them to win it in 1986.
Scaloni also revealed that he prioritized speaking to Messi when he was named Argentina coach in 2018, while the forward was taking a break from international duty following the disastrous World Cup in Russia.
The post Messi Greater Than Maradona, says Argentina Coach Scaloni appeared first on Karachi News.