Sunday January 02, 2022
Member Of UK Board Of Trade Calls On Governor Punjab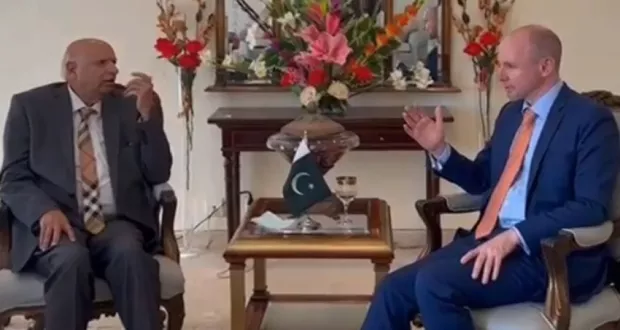 Lahore: Punjab Governor Chaudhry Muhammad Sarwar says Pakistan played vital role in eradicating terrorism and promoting peace and stability in Afghanistan.
He was talking to member of the United Kingdom Board of Trade Lord Daniel Hannan, who called on him in Islamabad on Sunday.
He said eradication of poverty and unemployment will help bring peace and stability in the war-torn country.
Talking about government's measures for environmental protection, he said government has chalked out a comprehensive strategy to address environmental-related issues under the Ten Billion Tree Project.
Speaking on the occasion, Member of the United Kingdom Board of Trade lauded role of Pakistan for eradication of terrorism and promoting peace in Afghanistan.