Tuesday May 17, 2022
Matric Board Computer Science Paper Went Viral On Internet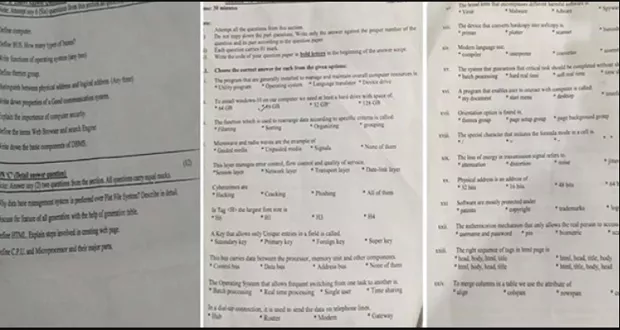 Karachi: The examinations of matric board started today, however, paper of computer science went viral on internet at at 9:15.
Chairman Matric board said it is not responsibility of administration after papers leaving the matric board.
On the other hand, provincial minister for Sindh board Ismael Raho took notice of the news on the media regarding admit cards while the minister has sought clarification from the Chairman Metric Board.
Ismael Raho said that he has ordered to province admit cards to those students who didn't get their admit cards adding that those students who could not appear in today's owing to not getting their admit cards will be given chance to appear in the examinations latter.
It is pertinent to mention here that more than 3, 60,000 students are appearing in the examination under the Board of secondary education.
According to the matric board as many as 448 examination centers have been set up in the 18 towns of Karachi while article 144 also imposed around the examinations centers.