Friday November 11, 2022
London High Court Orders PM Shahbaz To Pay Cost Of Defamation Suit Against The Daily Mail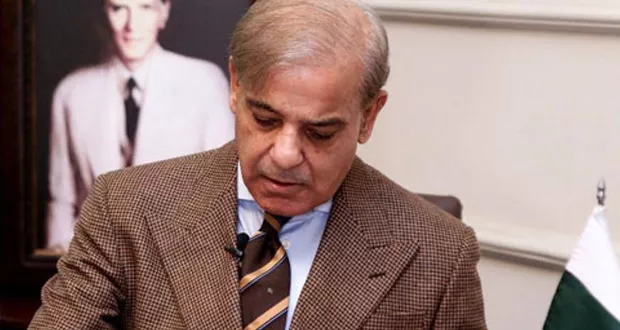 London: The London High Court (LHC) has ordered Prime Minister Shahbaz Sharif to pay legal cost of the case in the defamation suite against the daily mail.
The LHC has ordered the premier to pay 30,000 pounds till November 23. While the court has also ordered son in law of the PM, Ali Imran to pay 27055 pounds.
The court has refused to give more time to Prime Minister Shahbaz Sharif for notice of the court.
Earlier, the LHC has disposed of prohibition petition of Shahbaz Sharif. The court has also refused to give more time to the Prime Minister Shahbaz Sharif counsels.
Judge of the London court, Justice Methew said that in his eyes a comman man and a premier are equal. Owing to not giving the reply of the court notice, the PM Shahbaz has to pay expenditures of the case.
The premier will hold consultations with his counsels. Owing to which his stay in London can be extended.
Defamation Suit Filed Against Daily Mail In 2019
PML-N President Shehbaz Sharif had filed a formal defamation suit against the Mail on Sunday newspaper, Mail Online and journalist David Rose in the London High Court for the publication of a "gravely defamatory" story in 2019.
"It was a fabricated and defamatory story which published in the Daily Mail. It was a part of propaganda launched by [Prime Minister] Imran Niazi against the PML-N in the name of sham accountability," he said while addressing a news conference in London back in 2019.
Refuting the allegation made in the Daily Mail report, the leader of the opposition at that time in the National Assembly said, "If there was a shred of evidence against him of siphoning off millions of ponds the unholy alliance of NAB and PM Imran would not have filed baseless references against him in Pakistan."
Alasdair Pepper and Antonia Foster, Shehbaz's legal counsel in the case, were also present at the press conference.
Pepper said that the defamation suit has been initiated and the London High Court is expected to take the matter up any time within this year.
He said that the article as well as the "social media campaign [against Shehbaz] launched by Rose was highly defamatory".
The post London High Court Orders PM Shahbaz To Pay Cost Of Defamation Suit Against The Daily Mail appeared first on Abb Takk News.