Monday August 15, 2022
Light To Moderate Rains Likely To Lash In Karachi Today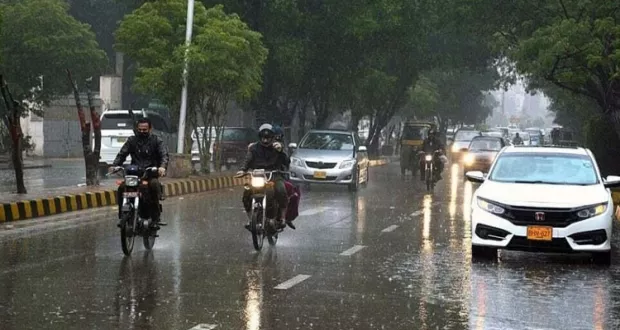 Karachi: Light to moderate rain is expected to lash in Karachi today (Monday).
As per the meteorological department, the second spell of monsoon rain will affect from tomorrow.Owing to which rains are expect across the province including Karachi.
The met department apprised that a low pressure of air still exist in the South of Arabian sea under which making of clouds are continued but there is no chance of heavy rains today.
Downpours are likely to lash in Karachi and throughout Sindh from tomorrow a second spell of rains will commence tomorrow.
Due to this spell, heavy rains with thunderstorm likely to pour in and the spell will continue till August 18 while an urban flooding warning issued for low lying areas..