Monday April 25, 2022
LHC Seeks Reply From NAB Over Maryam Nawaz Petition Requesting Permission To Travel Abroad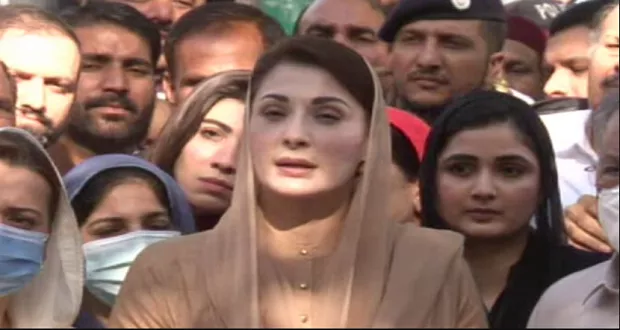 LAHORE: The Lahore High Court (LHC) on Monday sought reply from National Accountability Bureau (NAB) tomorrow on a plea from Maryam Nawaz seeking permission to travel abroad for performing Umrah.
Justice Baqar Najafi who was heading the division bench of the LHC asked in which case name of Maryam Nawaz was added to no-fly list.
To this, the NAB prosecutor said that her name was added to no-fly list after the LHC approved her bail plea. An appeal was filed against the bail plea, however, it has yet to be fixed for hearing, he said, adding NAB has filed petition to cancel bail of Maryam Nawaz.
The court after the arguments issued notice to NAB for Tuesday to submit replies in the case.
Advocate Ahsan Bhoon who was representing Maryam Nawaz asked the court to permit her client to travel abroad on urgent basis so that she could perform Umrah during last days of Ramadan.
The court also allowed interior ministry's counsel to present ECL rules in the tomorrow's hearing.
On April 21, Pakistan Muslim League-Nawaz (PML-N) Vice President Maryam Nawaz has filed a plea before the Lahore High Court (LHC) to get back her passport for traveling abroad.
In her plea, Maryam Nawaz said that she was arrested by NAB in 2019 in Chaudhry Sugar Mills case and later the LHC approved her bail plea and in return she submitted her passport to the court.
The court should issue directives to return passport of the applicant and allow her to travel to London, the plea said, Maryam Nawaz further added that she also wanted to perform Umrah during the month of Ramazan.