Friday December 24, 2021
Launching Ceremony Of Frigate 4th Type-054 A/P Constructed For Pakistan Navy Held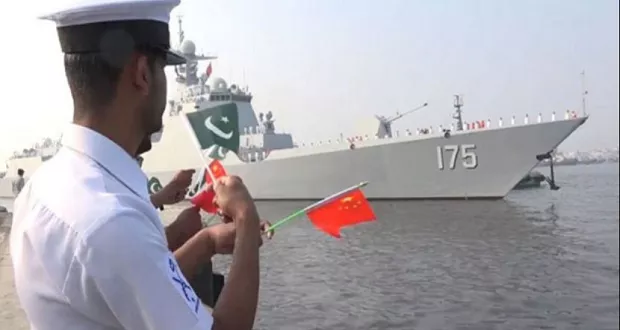 Islamabad: The Launching ceremony of 4th Type-054 A/P frigate constructed for Pakistan Navy held at Hudong Zhonghua Shipyard, China.
The technologically advanced ship is fitted with latest Surface, Subsurface, Anti-air weapons, Combat Management System & Sensors.
Chief Guest, Commodore Rashid Mahmood Sheikh lauded support of PLA (Navy), China Shipbuilding Trading Company HZ Shipyard for timely completion of project.
Induction of warship will strengthen Pakistan Navy maritime defence & deterrence.