Sunday June 05, 2022
Dua Zehra Recovered From Chishtia, Punjab In Karachi, Lahore Police Joint Action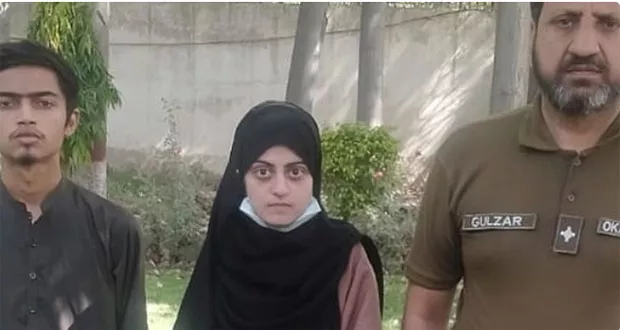 Lahore: Anti Violent Crime Cell (AVCC) in joint operation with Crime Investigation Agency (CIA) Lahore recovered Dua Zehra from Chishtia area of Punjab while his husband Zaheer also has been arrested.
It is pertinent to know that Dua Zehra was fled from Alfalah society in Karachi with his lover to get married.
Senior Superintendent Of Police (SSP) AVCC Karachi, Zubair Nazeer apprised that legal procedure is being followed to bring them to Karachi adding that Dua Zehra will be transported to Karachi after completion of the legal procedure.
The SSP AVCC said that she will be brought to Karachi tonight or tomorrow to Karachi where she will be presented in the court immediately.
On the other hand, sources said that CIA Iqbal Town team has reached Lahore carrying Dua Zehra. It is pertinent to mention that the local court had passed ordered to recover Dua Zehra soon.