Tuesday August 30, 2022
Court Reserves Verdict On Insistence Of Remand For Halim Adil Sheikh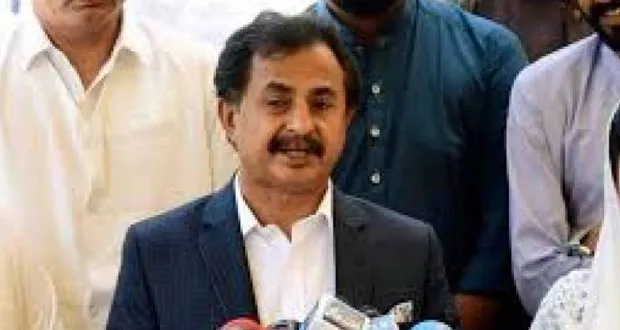 Karachi: Judicial magistrate has reserved verdict on insistence of remand of opposition leader in Sindh Assembly Haleem Adil Sheikh for an occupation of 25 acres of land case.
The Opposition leader in Sindh Assembly Haleem Adil Sheikh presented before the judicial magistrate today. Where he could not control himself and cried saying that he was thrashed and roamed from one side to another in a prison.
He apprised further that he was not provided his medicines for 10 days and he was thrown to ground after holding him from his neck in his way to the court from a prison.
The PTI leader further said that he is the opposition leader and he is in a jail and Speaker SA Agha Siraj Durrani is in the governor house.
The opposition leader was transported to the court after lifting him. Haleem Adil Sheikh said that pain in his feet increased after he was thrashed and shoved.
He also alleged that he was tortured in the jail and his neck was strangulated while he also showed his torture mark in his leg to the court.
Judicial magistrate asked the investigation officer (IO) why did you hold him from his neck over which the IO claimed that he didn't hold him from his neck, he was going to fall and "I saved him from fall by holding him from his shirt."