Monday September 13, 2021
Journalists Protest Against PMDA Continued On Second Consecutive Day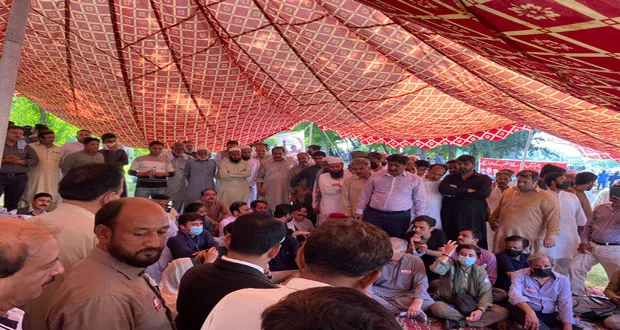 Islamabad: A protest of journalist bodies in front of the parliament house continued on consecutive second day against proposed law Pakistan Media Development Authority (PMDA) while opposition parties expressed solidarity with the journalist organizations.
A large number of journalist are attending the protest while leaders of Jamat-e-Islami (JI), Pakistan Muslim League-Nawaz (PML-N) and Pakistan People Party (PPP) also attended the protest.
Addressing the protest the PPP leader Raza Rabbani said that we will not allow the black law to become a legal status. Senator Zahid Hamid also reached the protest.
A delegation of JI led by Ayesha Syed also reached the protest venue while she said that the media is the fourth pillar of the state and we will not let it down.
She said that according to the government PMDA bill is fake if it so then it should present real bill in-front of the masses while she also suggested the government if the government wanted to improve its performance then it should face criticism.
The journalist bodies have declared the regulatory body on the name of Pakistan Media Development Authority as tool to suppress the freedom of expression.