Sunday January 08, 2023
JI To Stage Protest In Front Of Quaid-e-Azam Mausoleum Against Any Delay In LG Polls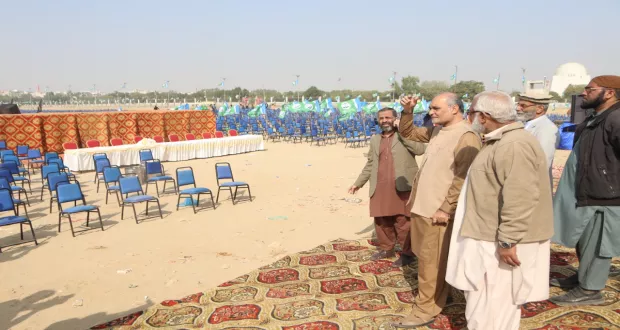 Karachi: Jamat-e-Islami Karachi will hold stage a protest in front of Quaid-e-Azam mausoleum today against any delay in second phase of Local Bodies Elections (LB Elections) in Karachi and Hyderabad.
The JI chapter Karachi chief Hafiz Naeem Ur Rehman has demanded to hold the LG polls under the supervision of army.
Hafiz Naeem Ur Rehman also said that ruling Pakistan People's Party (PPP) wanted running away from the elections by using the shoulders of the Muttahida Qaumi Movement-Pakistan (MQM-P).
He also demanded that powers be given to Rangers to ensure law and order situation in the metropolis.
Pakistan Tehreek-e-Insaf (PTI) chief Imran Khan has also commented yesterday that the imported mafia wanted to run away from the local bodies elections in Karachi and Hyderabad.
The post JI To Stage Protest In Front Of Quaid-e-Azam Mausoleum Against Any Delay In LG Polls appeared first on Abb Takk News.