Tuesday January 17, 2023
JI Chief Siraj Announces Countrywide Protest Against Results Of Karachi LG polls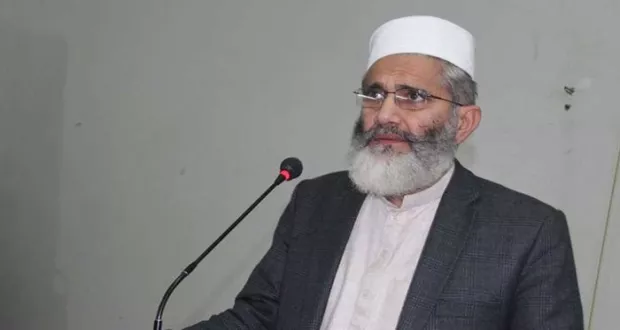 Karachi\Lahore: Jamat-e-Islami (JI) has rejected the results of local government elections in Karachi.
The JI Chief Siraj Ul Haq has announced country wide protest against the results of LG polls in Karachi. The JI chief said that like 2018 attacked by night on public madate.
The JI Karachi chapter chief Hafiz Naeem Ur Rehman said that firstly accept us the number one party of the LG polls in Karachi and then we will negotiate in reference to Pakistan People's Party (PPP) who has expressed its wish that they wanted to alliance with the JI.
Hafiz Naeem Ur Rehman went to say that we have won 100 seats in Karachi while he alleged the Election Commission of Pakistan and the PPP of changing the elections results.
The post JI Chief Siraj Announces Countrywide Protest Against Results Of Karachi LG polls appeared first on Karachi News.