Saturday November 05, 2022
Javed Latif Criticises Imran Khan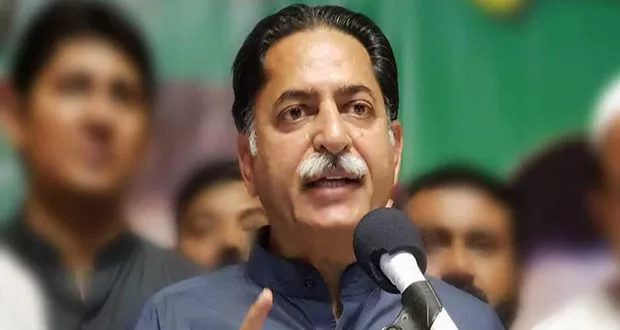 ISLAMABAD: Federal Minister Mian Javed Latif on Saturday said Imran Khan's real face as a traitor would be exposed after the conclusion of pending court cases against him within the next three months.
"There will be no one to remember Imran Khan's name once the court announces its judgment", Javed Latif said during a presser held here.
He criticized Imran Khan for violating law and constitution and said, "Popularity doesn't mean that someone is above the law and constitution".
He said Imran Khan had been playing havoc with the country and by so he had exposed his real face but "violation of law and constitution of the country is not tolerable at all for the government and the people".
He said patriotic people in the country and its institutions believe that the state could not run without the supremacy of constitution and law.
The government had been working tirelessly for the last six months to bring investment back into the country but PTI leadership was trying to thwart these efforts by creating instability in the country, which was unacceptable for any patriotic citizen, Javed Latif said.
The handlers of PTI were terming Imran Khan as their red line but "State is the red line for the 220 million people of Pakistan", he said.
The post Javed Latif Criticises Imran Khan appeared first on Karachi News.