Thursday January 19, 2023
Jamat-e-Islami (JI) Should Corrects Its Attitude: Saeed Ghani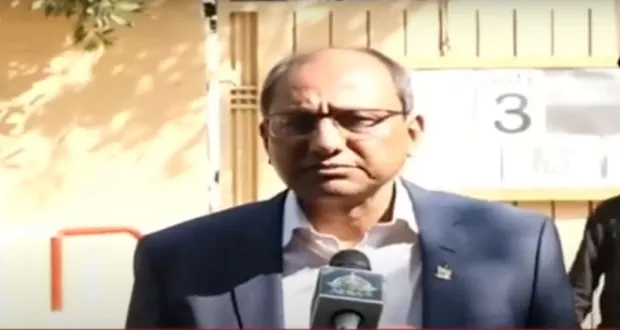 Karachi: Provincial Minister and Pakistan People's Party (PPP) leader Saeed Ghani has urged Jamat-e-Islami (JI) to correct its behavior adding that a woman Returning Officer (RO) was threatened.
Addressing a presser in Karachi today (Thursday) the provincial minister Saeed Ghani said that the JI not suited to behave like this with a woman.
The Minister said that the Local Govt Polls (LG Polls) was wondering for the JI not for the PPP. Whereas Saeed Ghani again offered the JI for holding talks.
Criticising the PTI, he said that the PTI has sit-inns in its fate.

On the other hand, another provincial minister of Sindh government Imtiaz Sheikh declaring the PTI movement of chaos said that the PTI should understand that its crutches have removed.
Imtiaz Sheikh urged the JI to accept the mandate of the PPP.
The post Jamat-e-Islami (JI) Should Corrects Its Attitude: Saeed Ghani appeared first on Karachi News.