Thursday December 15, 2022
Islamabad's Court Declares ECP Petition In Toshakhana Reference Against Imran Maintainable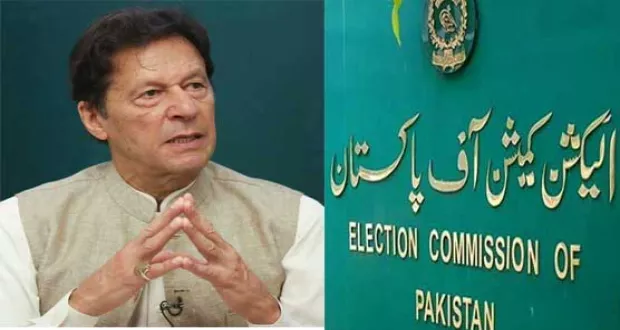 Islamabad: A local court of Islamabad today declared Election Commission of Pakistan (ECP) petition for criminal proceedings in the toshakhna reference against Pakistan Tehreek-e-Insaf (PTI) chief Imran Khan as maintainable.
Additional and Session Judge Zafar Iqbal pronounced the reserved verdict.
The court has issued a notice to the former premier Imran Khan. The court has called the PTI chief in personal capacity on January 9.
After the court verdict the ECP petition in the toshakhana reference against former premier Imran Khan has been set for hearing.
The post Islamabad's Court Declares ECP Petition In Toshakhana Reference Against Imran Maintainable appeared first on Karachi News.