Thursday November 24, 2022
Islamabad District Administration Gives Conditional Permission To PTI To Hold Rally In Capital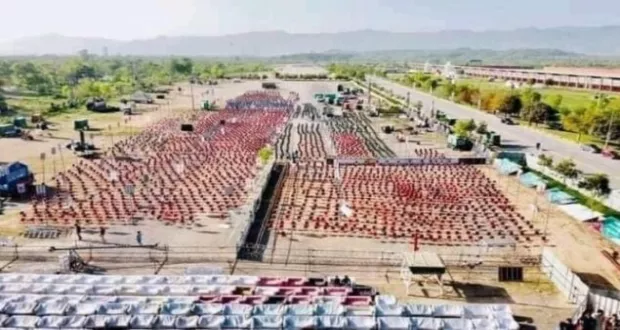 Islamabad: Islamabad district administration has given Pakistan Tehreek-e-Insaf (PTI) conditional permission to hold rally in Islamabad.
After getting permission from General Headquarter (GHQ) for landing of the PTI chief Imran Khan helicopter at the parade ground, the district administration has directed the PTI chief to submit a duly signed affidavit comprising six conditions.
As per the notification, the district administration has instructed the former premier to submit duly signed affadavit until tomorrow to the Deputy Commissioner (DC) office.
In case affidavit is not submitted then the permission will be considered cancelled.
The district administration of the capital has also issued a traffic route plan for convoys in the rally from different provinces.
As per the notification the protestors will move on already fixed routes.
The post Islamabad District Administration Gives Conditional Permission To PTI To Hold Rally In Capital appeared first on Karachi News.