Monday December 19, 2022
Ishaq Dar Calls On President Alvi To Discuss Political Situation Of Country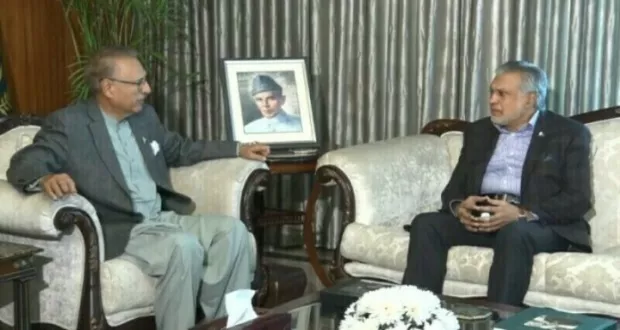 Islamabad: Federal Minister for Finance Ishaq Dar on Monday called on President Dr Arif Alvi at Aiwan-e-Sadar.
Recent political situation of the country and the current economic situation also came under discussion between the meeting of the Federal Minister for Finance and President.
On the other hand, chief of Awami Muslim League (AML) Shaikh Rasheed also met President Dr Arif Alvi today.
During the meet-up the existing political situation of the country was discussed.
The post Ishaq Dar Calls On President Alvi To Discuss Political Situation Of Country appeared first on Karachi News.