Friday April 29, 2022
Interior Minister Demands Action From Saudi Government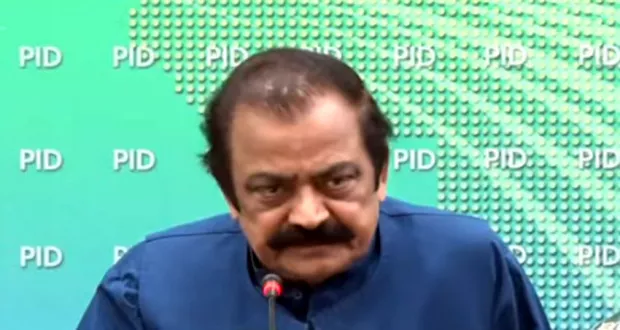 ISLAMABAD: Interior Minister Rana Sanaullah had announced that Pakistan would request Saudi Arabia to take action against those involved.
Addressing a press conference flanked by Adviser to Prime Minister on Kashmir Affairs and Gilgit Baltistan Qamar Zaman Kaira, Sanaullah warned PTI members of serious consequences and advised them "to stay within their limits".
"If you want to fight with us, do democratically," the interior minister had said, adding that boundaries shouldn't be crossed while fighting democratically.
"Compete with us according to democratic norms if you want to but do not cross the limits," Sanaullah said.