Tuesday November 22, 2022
Info Minister Denies PM House Received Summary for COAS Appointment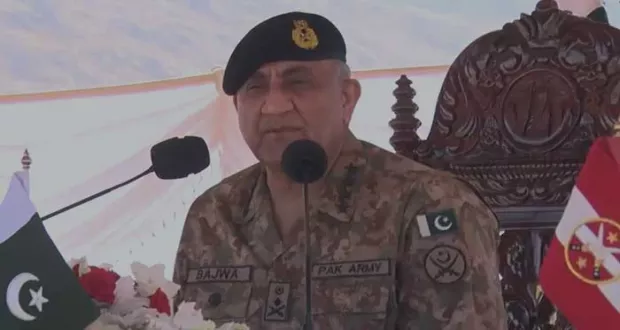 Minister for Information and Broadcasting Marriyum Aurangzeb wrote on social networking website Twitter that the statement attributed to Defense Minister Khawaja Asif is not true.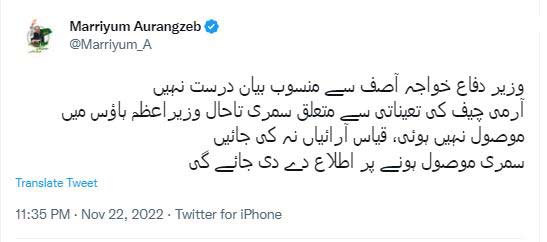 She said that the Prime Minister House has not yet received the summary and speculation shouldn't be made over this sensitive matter.
The post Info Minister Denies PM House Received Summary for COAS Appointment appeared first on Abb Takk News.