Wednesday January 05, 2022
Indian Forces Martyr Three Kashmiris in Occupied Kashmir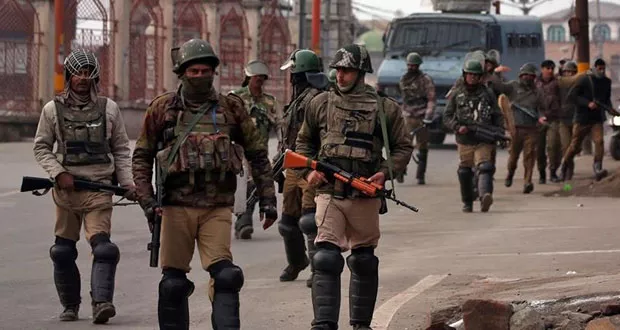 SRINAGAR: In Indian illegally occupied Jammu and Kashmir, Indian troops in their fresh act of state terrorism martyred three Kashmiri youth in Pulwama district, today (Wednesday).
The youth were martyred by the Indian troops during a cordon and search operation in Chandgam area of the district.
On the other hand, in a statement, Senior APHC leader, Mirwaiz Umar Farooq said that unabated genocide of the oppressed Kashmiris by Indian occupational forces and brazen violations of international laws and commitments by India have brought the whole world at the brink of yet another global war.