Wednesday June 22, 2022
Indian Controlled Judiciary Responsible For Killings Of Kashmiris: Meshal Malik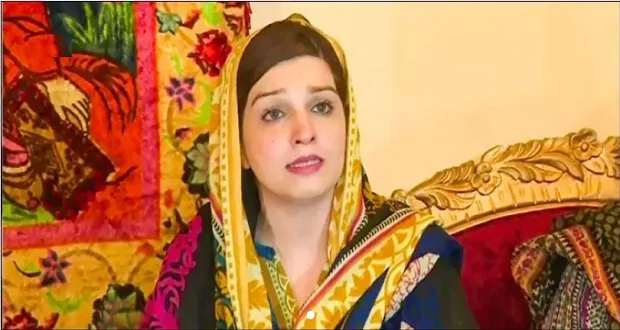 Islamabad: Wife of Kashmiri leader Yasin Malik, Meshal Malik on Wednesday said that the controlled Indian judiciary is responsible for the judicial murder of Kashmiri leaders.
Addressing a seminar of Islamabad High Court (IHC) bar association, Meshal Malik said that Yasin Malik was declared terrorist like Nelson Mandella.
She said that the peaceful movement of Independence of Kashmir is following the path of Gandhi and Nelson Mandela.
She said that her husband, Yasin Malik was punished online while he was not allowed to speak up during the hearing by the Indian court adding that when Yasin Malik tried to talk he was muted.
Yasin Malik's wife said that the Indian courts look fully failed to provide justice and ensuring protection of rights to any Kashmiri.
She said that Kashmiris believe in a peaceful struggle for independence adding that we adhere to ideologies of Gandhi and Nelson Mandela.
Meshal Malik said that the Indian controlled judiciary is conducting judicial murder of Kashmiris.
Other participants in the seminar demanded the international community to take notice of illegal sentencing of Kashmiri leader Yaseen Malik.