Tuesday November 15, 2022
Imran Khan's Sons Returned Back To England After Inquiring About Their Father Health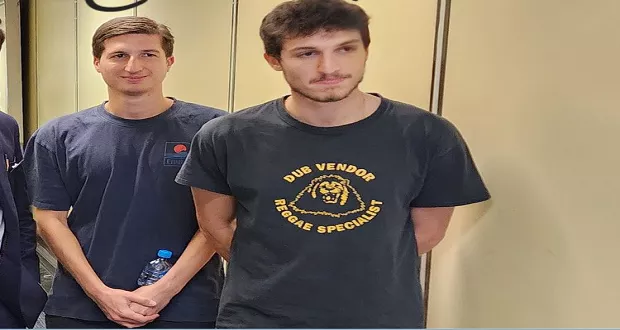 Lahore: Sons of Pakistan Tehreek-e-Insaf (PTI) chief Imran Khan, Qasim and Suleman today left for England this afternoon.
The both sons of former premier were taken to Lahore's Allama Iqbal international Airport from Zaman Park residence in a strict security.
Duo Qasim and Suleman had come to Pakistan for inquring about health of their injured father on last Thursday.
The PTI cheif had limited his engagments owing to his sons arrival.
It is pertinent to mention here that former premier had sustained bullet injuries after an assassination attack on his life in Wazirabad.
He had postponed the long march for a few days which was resumed on the last Thursday while he has been addressing the long march through a video link daily since his recovery from the deep wounds…
The post Imran Khan's Sons Returned Back To England After Inquiring About Their Father Health appeared first on Abb Takk News.