Tuesday May 10, 2022
Imran Khan Was Ousted by Bilawal House Not US: FM Bilawal Bhutto Zardari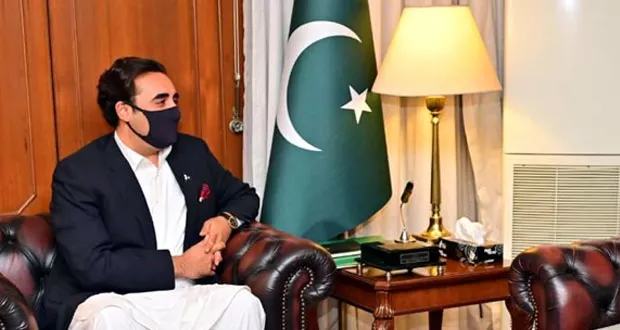 ISLAMABAD: Foreign Minister Bilawal Bhutto Zardari has said that there is no external democratic conspiracy against Imran government. He was removed by Bilawal House and not by America.
Talking to reporters informally, Bilawal Bhutto Zardari said that Pakistan Peoples Party had tried for three years to bring the opposition on one page and remove Imran Khan. The no-confidence motion was successful. Imran Khan knows the problems and difficulties and he also knows his failures.
The Foreign Minister said that Imran Khan had resigned from his post due to his performance and was attacking the judiciary and establishment to cover up his failure.
The Foreign Minister asked Imran Khan to return to Parliament and play the role of Leader of the Opposition.