Tuesday August 02, 2022
Imran Khan Should Hand Over PTI Leadership To Ideological Activists: Akbar S Baber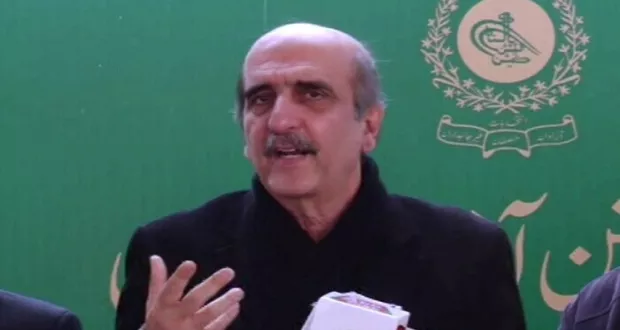 Islamabad: The founding member of Pakistan Tehreek-Insaf (PTI), Akbar S Baber, who had filed the prohibited funding case against the party, has said that the party chairman Imran Khan should handover the party leadership to ideological workers after tendering resignation from the party post.
The Election Commission of Pakistan (ECP) today pronounced the much awaited verdict of the prohibited funding case after an eight years of hearing, according to which the PTI received funds from the prohibited sources and it was concealed as well.
It was mentioned in the judgement that the PTI hid the details of the 13 bank accounts which is an illegal action.
The cases was filed by the Akbar S Baber, while after announcement of the verdict Akbar S Baber said that he has not any personal interest in the case.
Akbar said that there is a need of basic changes to bring up in the politics of the country while he further said that we have to strengthen our institutions and trust on it.
The ECP confirmed that the PTI leadership made false statements and kept the accounts hidden, he added.