Sunday April 17, 2022
Imran Khan Most Dangerous To Country and Its System: Saeed Ghani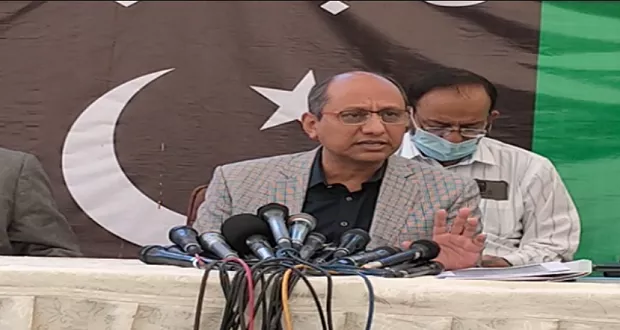 Karachi: Provincial Minister for Information Sindh Saeed Ghani on Sunday said that Pakistan Tehreek-e-Insaf (PTI) Chairman Imran Khan is the most dangerous for Pakistan and his system.
The minister addressing a presser at the party's cliftion camp office, Saeed Ghani said that Indians and jews have given donation to the Imran Khan PTI and through this Imran Khan has committed a crime and PM Imran Khan won the election from this donation.
The Minister said that Imran Khan is not against the United States of America and India adding "Imran Khan for deviating attention from inflation and other problems. Imran Khan is talking against the USA and India.
He claimed that the PIT government made from the funds of jews and India while "Imran Khan" is theive of zakat amount and donation how he can submit money of Tuusha Khana.
Saeed Ghani said that the opposition end the PTi government through a political process adding that the PPP chairman Bilawal Bhutto Zardari was raising voice against the PTI government for three years.
He said that Bilawal Bhutto Zardari reaching Karachi on April 22 after the success of the no confidence motion while a warm welcome will be given to Bilawal Bhutto Zardari on the Karachi airport.