Wednesday May 18, 2022
Imran Khan Lashes out At PM Shehbaz Sharif in Gujranwala Rally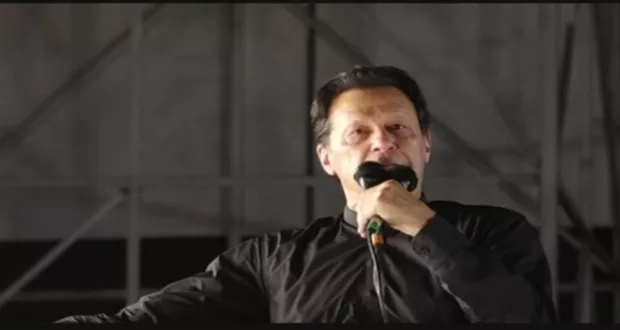 GUJRANWALA: Pakistan Tehreek-e-Insaf Chairman Imran Khan on Wednesday criticizing the Prime Minister said that we will put Shehbaz Shairf in Jail as he steps down from power. 
Addressing a rally in Gujranwala, Imran Khan reminded PML-N led government of PTI's huge public support saying that time is up for them, as their government will be drowned by sea of People.
He further mentioned that Pakistan Peoples Party (PPP) chairman is dominating the politics of PML-N.
PML-N is facing criticism while Asif Ali Zardari is enjoying, he added.
The PTI Chairman expressed much opitimism for their victory against the incumbent government. He stated that there is no doubt that this month we will win our real war of independence in Islamabad.