Sunday October 23, 2022
Imran Khan Has Become Bal Thackeray: Sharjeel Memon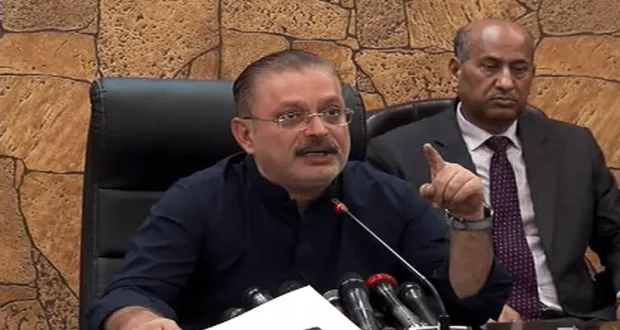 Karachi: Sindh's information minister Sharjeel Memon has said that Pakistan Tehreek-e-Insaf (PTI) has become "Shivsena" of Pakistan and Imran Khan has become "Ball Thackray".
Lambasting on the PTI and his chief, Sharjeel Memon said that earlier Imran Khan was incompetent and now he has become disqualified as well.
The Minister said that former premier wanted that no action will be taken against him over his theft and corruption.
It is pertinent to mention here that the Election Commission Of Pakistan (ECP) has declared the PTI chief and former premier Imran Khan disqualified from his NA seat over the toshakhan case.