Thursday August 04, 2022
Imran Khan Gives Peaceful Protest Call To Masses Of Islamabad Against ECP, CEC Today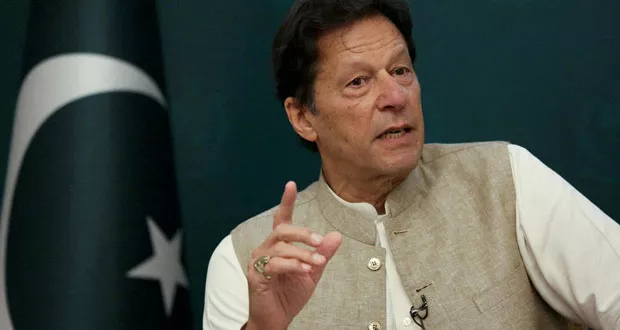 Islamabad: Chairman Pakistan Tehreek-e-Insaf Imran Khan will address the nation at 7 pm in evening.
The former premier Imran Khan in his tweet today appeal the masses to come out of their houses and reach F-9 park in Islamabad to register a peaceful protest against the Election Commission of Pakistan (ECP) and Chief Election Commissioner (CEC).
The PTI chairman further apprised that he will address the nation and the PTI activists, workers, supporters and sympathizers of the PTI between 7 to 7: 30 pm this evening while his address will be aired on private news channels.
Imran Khan said that the CEC and ECP are colluding with 'the imported government' hatching a conspiracy to knock out the PTI on technical ground.
Moreover, he said that the PTI defeated the PML-N despite all support of the state machinery and the ECP in recently held by-elections.
Now they are fearing with all the PDM parties to face the upcoming general elections.