Tuesday October 25, 2022
Imran Khan Announces Long March From Lahore On Friday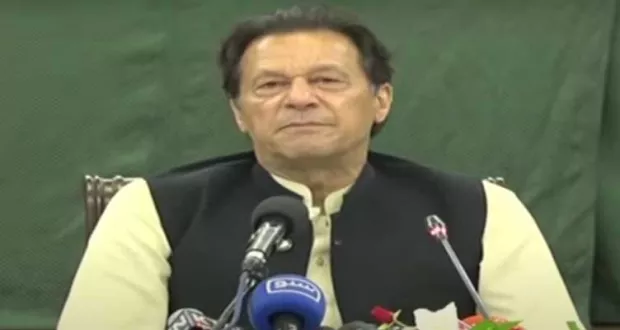 Former prime minister and Pakistan Tehreek-e-Insaf (PTI) chairman Imran Khan on Tuesday announced to start long march against government from Lahore's Liberty Chowk on Friday.
PTI chairman Imran Khan made the announcement while holding a press conference in Peshawar. "I am inviting the entire nation. People belonging to all walks of life including labourers and others should participate in the long march for the real freedom of the country," said Khan.
He said that the people will gather at Liberty Chowk at 11am from where the long march will start.
"We will gather at Liberty at 11 o clock and from there the march towards Islamabad will begin," he said and added he was told that he is irresponsible and the country is in big trouble.
The PTI chairman said that the country was facing historic external debt when he came into power and record taxes were collected during his tenure, adding that his government also fought with the coronavirus pandemic.