Tuesday September 13, 2022
Imran Deliberately With Well Thought Plan Making Appointment Of COAS Disputed: Khawaja Asif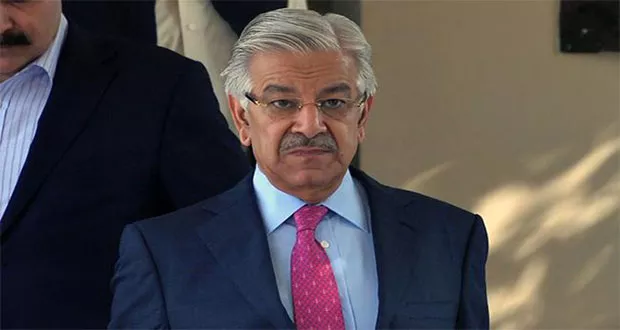 Islamabad: Federal Minister of Defence Khawaja Asif today said that the matter of an appointment of Chief of Army Staff is premature while leveling allegation on Imran Khan that he is deliberately under a well thought plan making the matter disputed.
Responding on the statement given by Pakistan Tehreek-e-Insaf chief Imran Khan over the appointment of Army Chief، said that Imran Khan wish to appoint his own army chief could not be fulfilled and now it is right of the government and it will fulfill it.
The Minister said that a procedure of an appointment of a new army chief has no started yet, however, the appointment will be made under the constitution.
Khawaja Asif said that former premier Imran Khan wanted to appoint such an army chief which could admit his illegal actions.
He said that Imran Khan with his mental approach wanted a support of the United States Of America (USA).
The PML-N stalwart questioned that which sought of a conspiracy is this that meetings are happening in the Bani Gala (addressing Imran Khan recent meetings with Americans).