Thursday October 20, 2022
A Person Who Stole Billion Of Rupees Has Become Prime Minister: Imran Khan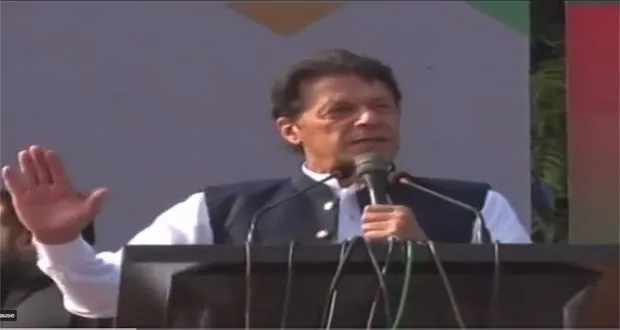 Sargodha: Pakistan Tehreek-e-Insaf (PTI) chief Imran Khan has asked the Governor Punjab to tell who ordered you to stop the speech of a political leader in the educational institutions.
Addressing in the University of Sargodha, former premier said that world leaders are also invited in the Oxford university along with local leaders.
Imran Khan sarcastically said that if Shahbaz Sharif were called here then he will ask for money.
The PTI chief said that the man who stole billions of rupees has now become Prime Minister. He said that the society who don't fight oppression destroys.