Wednesday September 21, 2022
Imran Announces Anti Inflation Rallies Against Govt Across Country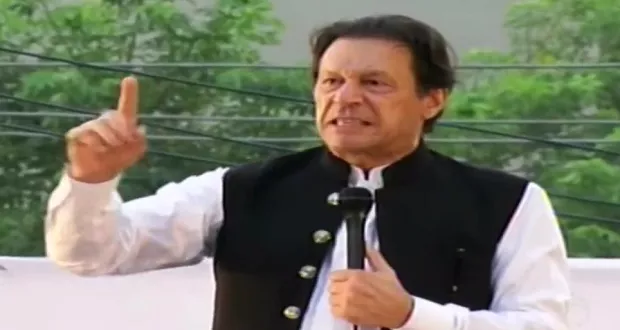 Lahore: Pakistan Tehreek-e-Insaf (PTI) Chief Imran Khan has announced to start a movement against the government from Saturday.
Addressing a Lawyers Convention in Lahore, former premier Imran Khan said that thieves were forced on the country who after taking second NRO ending cases lodged against them.
The ex-premier said that the the thieves what had done to the country in just a five month what enemy could not do. Imran Khan said that Prime Minister Shahbaz Sharif has gone to London to take input from a absconder for an appointment of Chief of Army Staff (COAS).
Imran Khan questioned that will they decide National Security? adding that in any country, Shahbaz Sharif goes ask for money. He said that Shahbaz Sharif said to the International Monetary Fund (IMF) chief if you give us loan we will not do any corruption in it.
Imran Khan said to the lawyers, he will soon give call to people for the real independence of the country.
The lawyer community declared Prime Minister Shahbaz Sharif meetings with proclaimed offender contravention of official secret act and demanded the judiciary to take suo-motu notice on it.
They also demanded to withdraw contempt of court proceedings against Imran Khan while All Pakistan Lawyers Alliance has approved two point resolution.
On the other hand, presiding organizing committee of the party, Imran Khan has announced to launch rallies against inflation across the country.
Solidarity with the masses will be expressed through the rallies against imported government anti people policies.