Thursday January 06, 2022
IMF Programme To Bring Stability in Pakistan: Fawad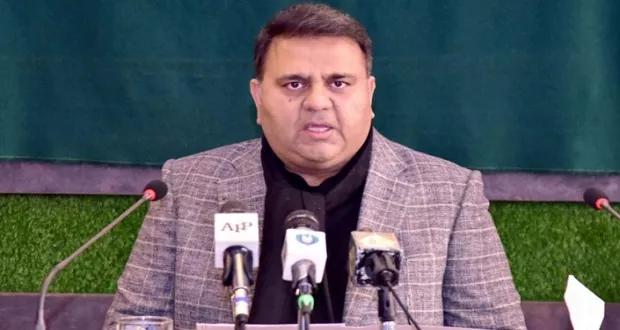 ISLAMABAD: Minister for Information and Broadcasting Chaudhry Fawad Hussain has said the government is preparing to organize local government elections in Punjab in a transparent manner.
Talking to media in Islamabad on Thursday, he said Prime Minister Imran Khan has directed PTI workers to be ready for local bodies' elections in Punjab.
He said advisory councils of PTI's Punjab, South Punjab, and Sindh chapters have been announced.
He said Minister of State for Information and Broadcasting Farrukh Habib has been appointed as the new information secretary of the Pakistan Tehreek-e-Insaf, while Siraj Khan will serve as party's finance secretary.
Chaudhry Fawad Hussain said we are going to approach Pakistan Muslim League-Nawaz, Pakistan People's Party, and other political parties to get changed the election code of conduct barring elected politicians from spearheading election campaign.
The Minister said the government is working on a comprehensive plan to deal with the issue of inflation in the country.