Wednesday August 31, 2022
IHC Orders Imran Khan To Re-Submit Reply In Contempt Of Court Case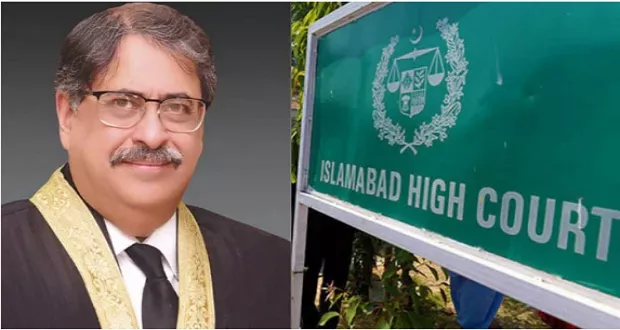 ISLAMABAD: The Islamabad High Court (IHC) has ordered former premier Imran to resubmit reply within the next seven days in the contempt of court case against him for threatening a female judge.
A five-member bench comprising IHC Chief Justice Athar Minallah, Justice Mohsin Akhtar Kayani, Justice Miangul Hassan Aurangzeb, Justice Tariq Mehmood Jahangiri, and Justice Babar Sattar heard the case.
In response to the IHC's show-cause notice in the case, the PTI chairman did not apologise for threatening additional sessions judge of Islamabad, Zeba Chaudhry, offering, however, to withdraw his remarks "if they were inappropriate."
The IHC CJ, during the hearing, said he was "disappointed" by the response of Khan in the case. He asked him to review his response and submit it once more.
The court adjourned the hearing and ordered that the response can be submitted through the PTI chairman's counsel.
Imran Khan counsel Hamid Khan came forward and took the stand. IHC CJ Minallah told him that although he was Khan's lawyer, he was also there to assist the court.
"I did not expect this from you," the IHC CJ said in response to the reply that the lawyer submitted on behalf of Khan.
IHC CJ Minallah noted that a political party should always believe in upholding the law and the constitution. "In the last 70 years, a common man has not been able to make it to the high courts and the Supreme Court."
The IHC CJ said that he was disappointed by the response that Khan submitted in response to the show-cause notice.
"The response that was submitted was not of the stature of a political leader like Khan."
Justice Minallah said that he hoped that the PTI chairman would boost the court's confidence, however, it should be noted that just like "the time that has passed by cannot come back, the words uttered through one's tongue cannot be taken back".