Friday August 26, 2022
IHC Issues Show Cause Notice To Imran Khan Over Threatening and Insulting Speech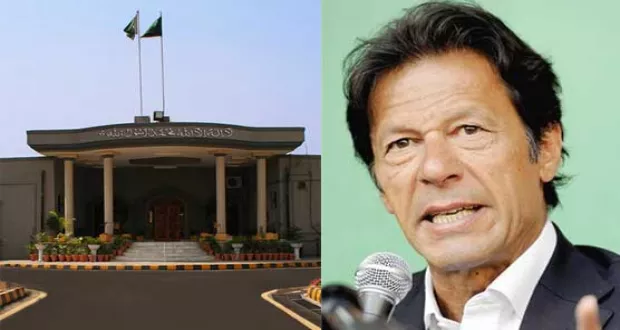 Islamabad: A show cause notice has been issued by Islamabad High Court (IHC) to Pakistan Tehree-e-Insaf (PTI) chief Imran Khan.
The show cause notice has been delivered on the resident of former premier Imran Khan. While the show-cause notice said that the PTI chief Imran khan addressed insulting and threatening speech for a woman judge.
He delivered his address at a time when the case was under hearing in the IHC.
The notice further added that Imran Khan delivered insulting and threatening address to get verdict of his choice. He, through his speech, tried to create a hurdle in the way of justice.
The draft of the show cause asked the PTI chief to appear before the court on August 31 why doesn't contempt of court action should be taken against him.
The IHC full court bench will hear contempt of court case against the PTI chief Imran Khan on August 31.