Thursday September 08, 2022
If Went To Jail Then I Will Become More Dangerous: Imran Khan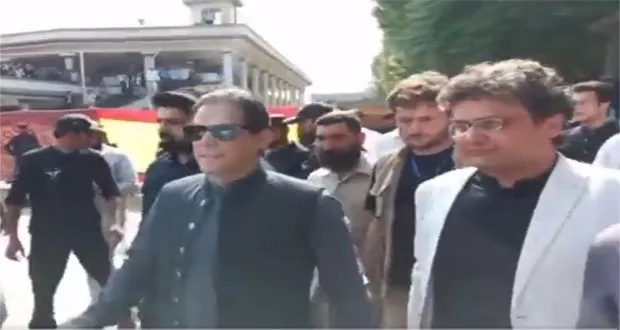 Islamabad: Pakistan Tehreek-e-Insaf (PTI) Chairman Imran Khan Thursday said that the incumbent government is trying to arrest him for so long.
Before hearing of a contempt of court against him at the Islamabad High Court, the former premier talking to journalists said "if i were gone to jail then I will become more dangerous."
On a qestion of a journalist, the PTI chief said that he didn't see the police in such a large number before while it seems that Kulbhoshan Yadev is coming to the court.
Imran Khan said that he will take NOC from you as you have so much experience, on a qeustion of a journalist who asked that will you tender appology in the court today.
On continues questions from the media, he said that he will talk later, may be the judiciary got disturb over coming late. He said that it took 15 minutes to reach the court.