Thursday May 26, 2022
I Will Not Beg For Her Husband Life From Present Day Hitler (Modi): Mushaal Mullick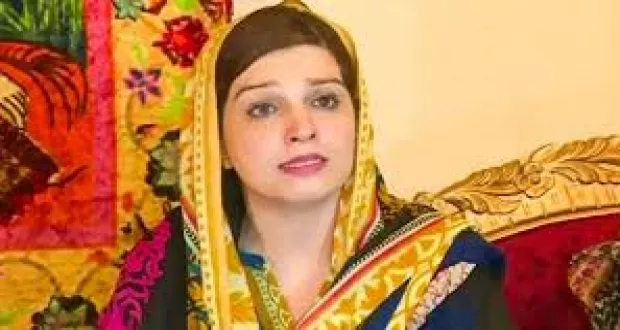 Islamabad: Wife of Kashmiri leader Yasin Malik, Mushaal Mullick rejecting the Indian court sentencing of his husband has announced to take the matter on the international forums.
Addressing a presser in Islamabad, she said that yesterday Indian judicial system collapsed on earth
She said that she didn't see brave like Yasin Malik in centuries. She said that he is not alone and every child of Kashmir is Yasin Malik.
Mushaal Mullick criticising Indian fascist Premier Modi said that she will not beg life of her husband from the court of the hitler of the present times referring to Modi.
She said that it was only case of the world in which accused not allowed to say anything and before announcing the verdict it was hinted through media that he will given life imprisonment.
The wife of Yasin Malik questioned the internationl community why international crime tribunal not constituted?
As per Mushal Malik, Muslims advocates are martyred after targeting them in India.
Mushal Malik said that the freedom movement of Kashmiris are linked to terrorism but our movement is a political but the war of independence will not stop.
She went on to say this type of struggle is our right while she expressed determination that her daughter and she can sacrifice their life on the independence of Kashmir.