Sunday July 24, 2022
Heavy Rains May Continue Till Tomorrow Afternoon In Karachi: Met Dept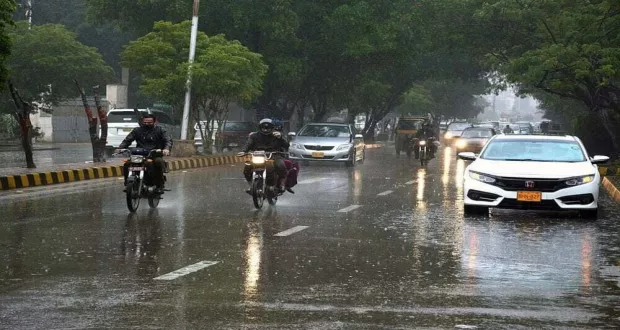 Karachi: Heavy rains are continuing in various areas of Karachi since morning while the intensity of downpours can be increased.
According to Chief Meteorologists Sardar Sarfaraz the rains will turn speed up in the evening across the port city..
He said that heavy rains might start in evening thorugh out the metropolise while it is likely that heavy downpours
can be lashed at night.
As per the met department, rains can continue till tomorrow (Monday) 12 pm.
Heavy rains in the city can flooded the low lying areas of the biggest city of the county.