Thursday July 21, 2022
Heavy Rain Lashes Lahore, Adjoining Areas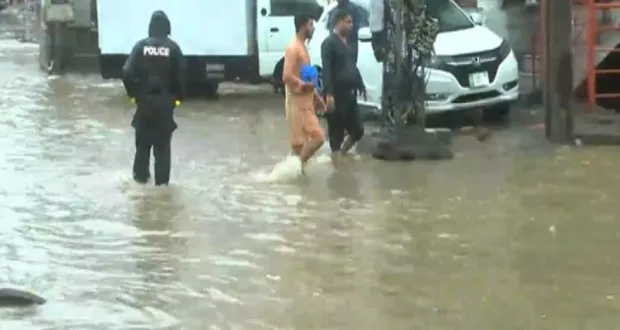 LAHORE: Heavy rain with thunderstorm in Lahore and its adjacent areas in the wee hours of Thursday turned the weather pleasant.
The heavy rain was reported from different parts of the city including Lakshmi Chowk, Mall Road, Shimla Pahari, Data Darbar, Gulshan Ravi, Samanabad, Green Town, Multan Road, Ferozepur Road, Band Road, Sabzazar, Mughalpura and other areas of the city.
Heavy rain in provincial capital inundated low-lying areas. The rainwater entered the houses located in the low-lying areas of the city. Roads were submerged under rainwater causing problems to the flow of traffic.
Dozens of LESCO feeders tripped due to heavy rain and strong wind in the city, resulting in power outage in various areas. Almost half of the city was without electricity.