Thursday January 13, 2022
Heated Environment Likely To Prevail In NA As Govt, Opposition Lock Horns On Mini Budget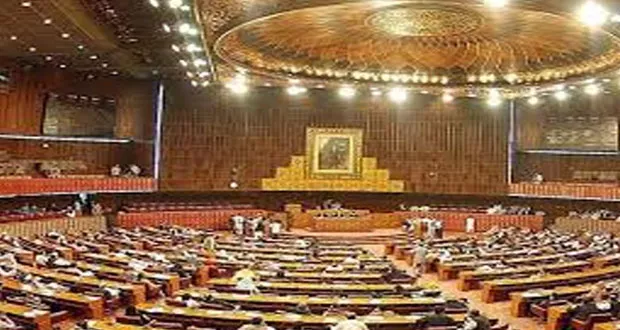 ISLAMABAD :The government has finalized strategy to get the Finance Supplementary Bill 2021 — also known as the mini-budget – approved from the National Assembly today (Thursday).
Prime Minister Imran Khan will also attend the National Assembly session today.
The PM is scheduled to preside over the meeting of the parliamentary party before the National Assembly session in which the government s strategy against possible protests by the opposition will be finalized.
The Prime Minister has directed all members of the National Assembly of the government and allied parties to reach Islamabad.
The Chief Ministers of Punjab and Khyber Pakhtunkhwa are also present in the federal capital and hosted separate dinners to the members of the National Assembly from both provinces.
The dinners were also attended by Speaker National Assembly Asad Qaiser and federal ministers. The PTI leadership has asked all its members to reach the Parliament House at 2:00pm.